A family estate,
a unique terroir for
wines of character.
A family estate, 

a unique terroir for 

wines of character.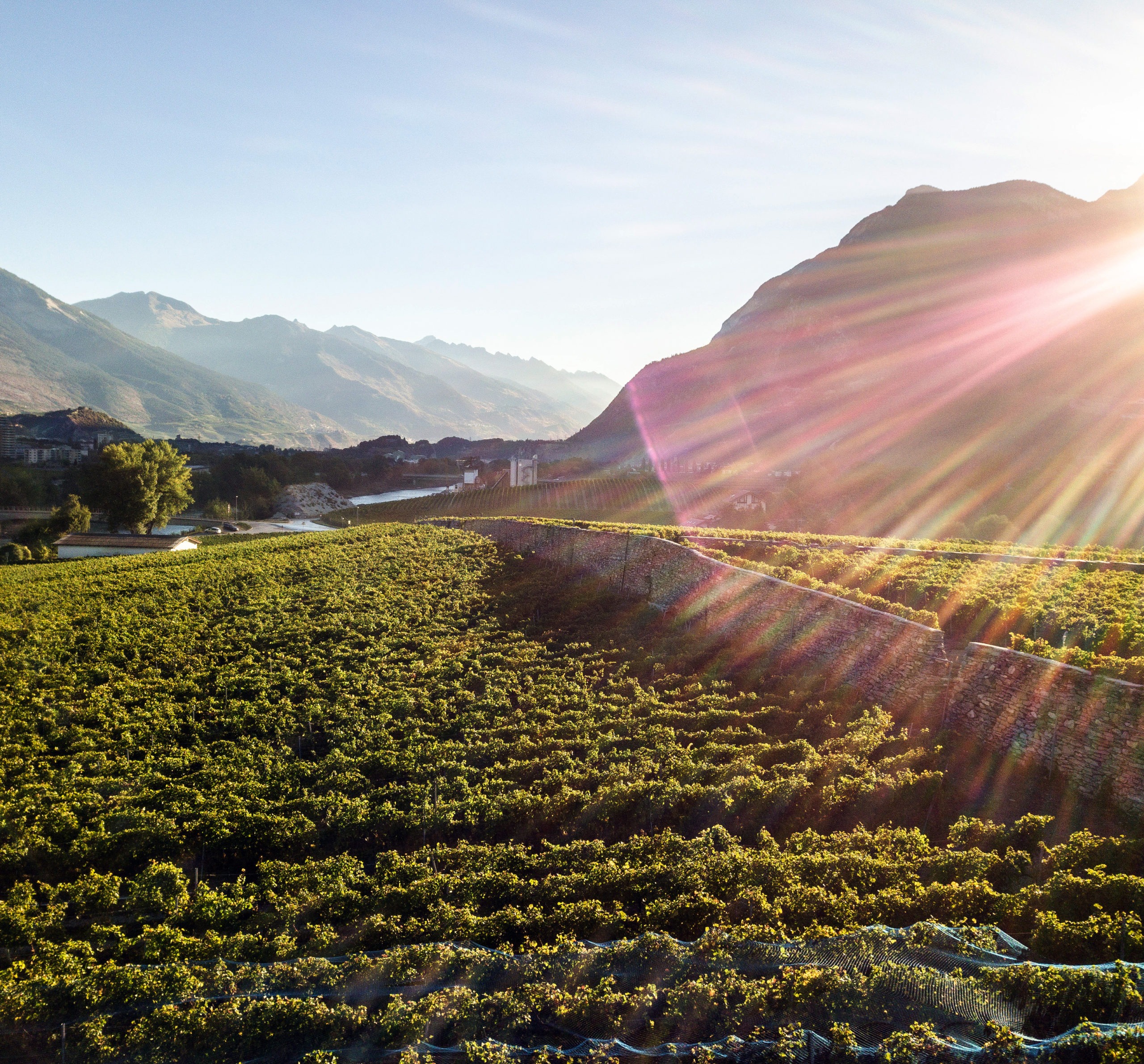 History
Our wine farm was founded in 1950 by Joseph Vocat, whose family carries on the tradition to this day.
The wine estate has grown over the years and now spans across 30 hectares. Located in the heart of the Valais, in Noës/Sierre, the vineyard was aptly named "Domaine des Crêtes" ("Hills Estate"), as it encompasses five hills: "La Grande Crête", "La Crête à Feu", "La Crête des Chevey", "La Crête du Pont" and "La Crête à Raby".
Each "crête" (hill) grows a specific variety of grapes, which was selected based on an in-depth study of the richness and specific characteristics of the clay-limestone soil found across the estate.
The specificity, originality and authenticity of the wines produced by the "Domaine des Crêtes" is ensured through a combination of this unique terroir and the microclimate found in Sierre. The wines are then matured and bottled by the three oenologist engineers Yves, Pierre and Martine.
Our philosophy
Our estate was a pioneer in the so-called "SPS" treatments (without synthetic products). For the past ten years, we have maintained a four-hectare plot entirely devoted to carrying out trials where the use of treatments with products derived from synthesis chemistry is prohibited.
Thanks to these trials, it has been possible to apply this philosophy across the whole estate, and thus to produce wines in symbiosis with nature.
Yves
Yves took over the Domaine des Crêtes from his father Joseph in 1982. Since then, he has never ceased to develop and modernise it. Today, he is seen as the soul of the estate: his experience and his knowledge in oenology are the guardians of the cellar's traditions.
His firm favourite: Fendant
"This grape variety produces wines that enable the purest expression of the terroir. Our limestone hills give them the elegance and the finesse that make them wonderful aperitif companions."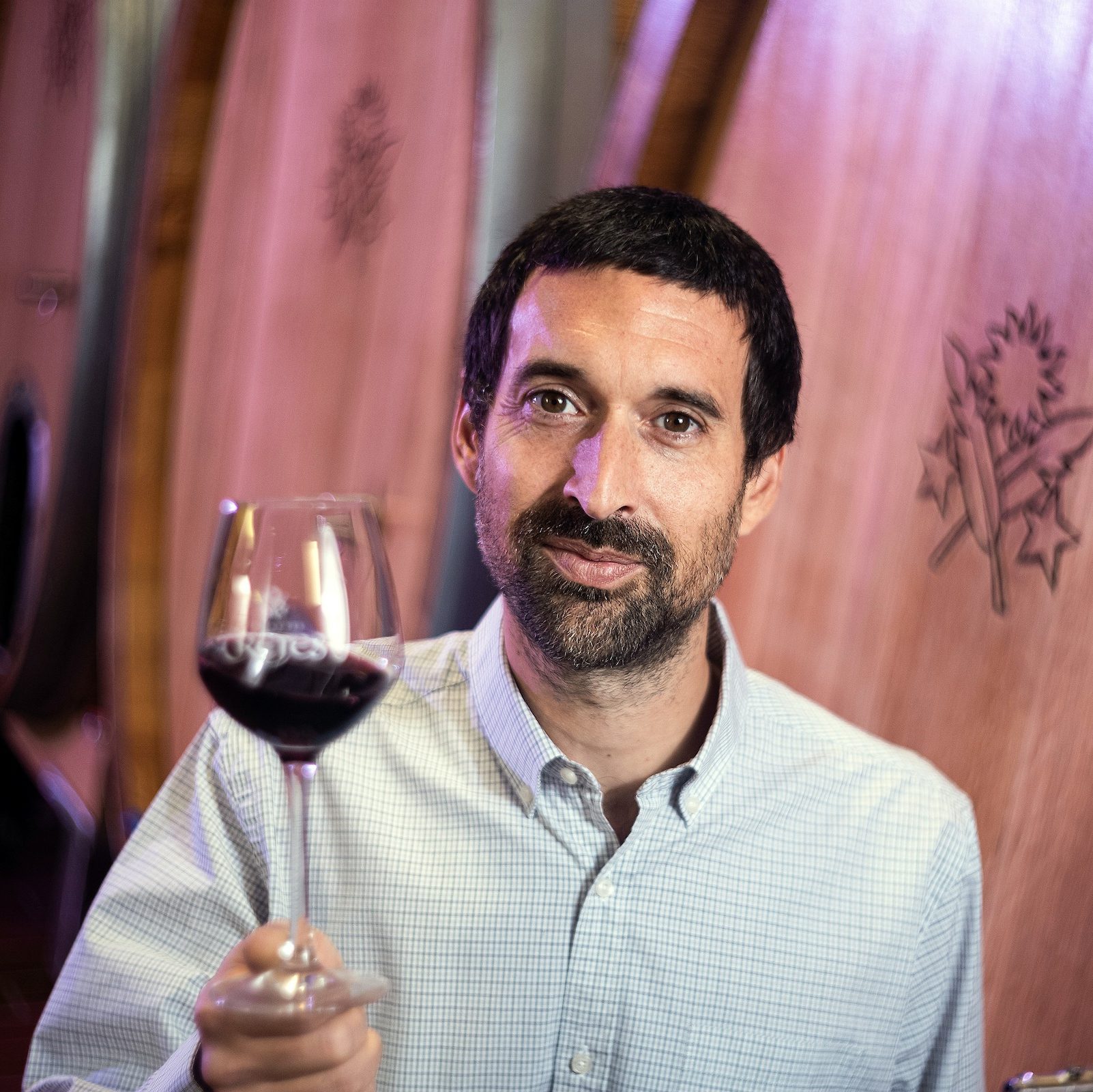 Pierre
Pierre, a graduate in viticulture and oenology, produced his first vintage at the estate in 2012. He is in charge of the vinification of both red and white specialities.
His firm favourite: Reflet Rouge
"It can be considered the wine of the oenologist: it reflects their know-how and their taste. The maturing in wood enables the different grape varieties of this blend to combine beautifully and allows for a superior tasting experience."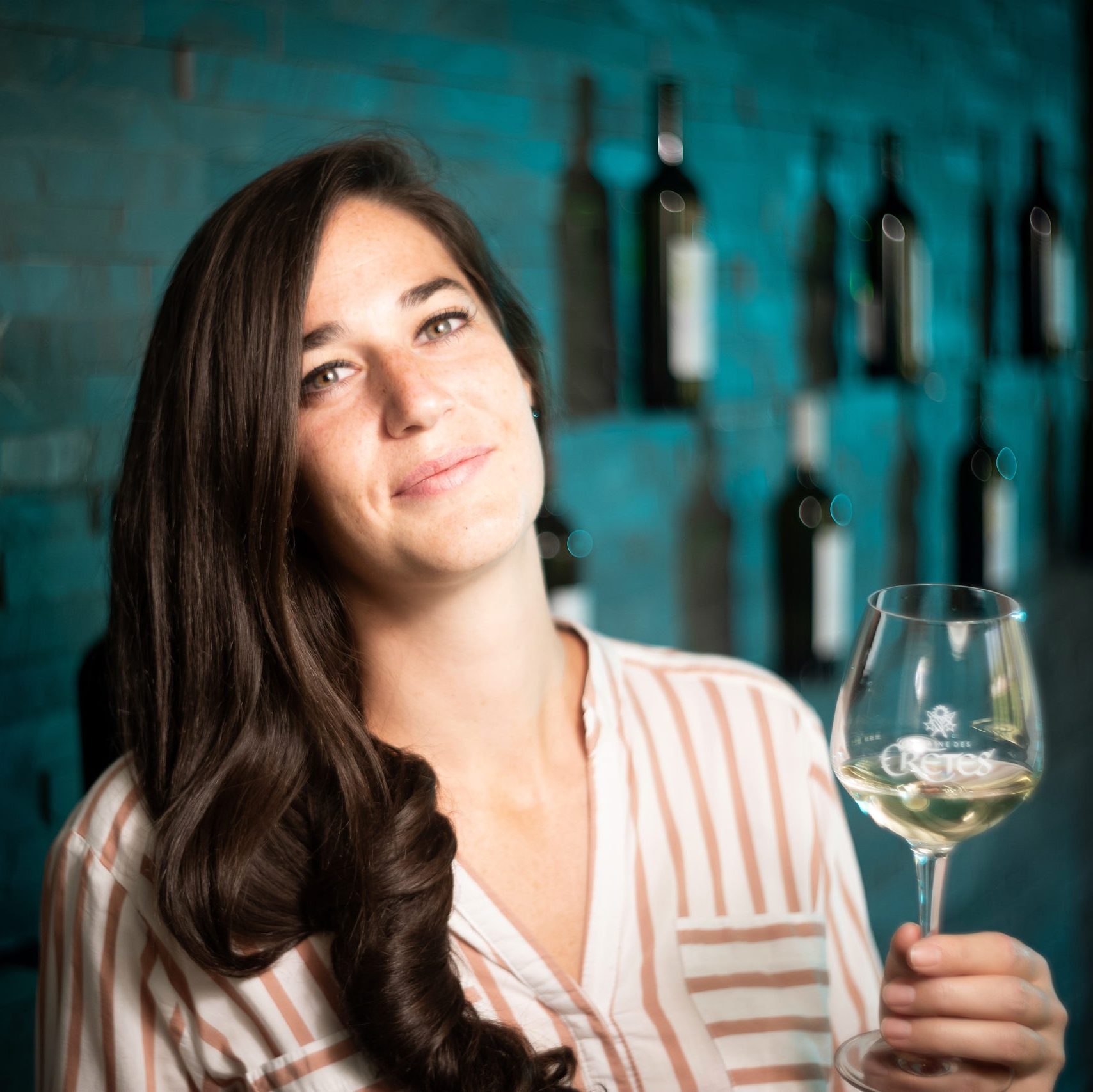 Martine
After completing a bachelor's degree in biology, Martine obtained her diploma as an engineer-oenologist in 2016 and joined the team that same year.
Thanks to her passion and creativity, she brings a fresh perspective to production as well as a touch of femininity to the winemaking process.
Her firm favourite: Petite Arvine
"Petite Arvine is a native grape variety "par excellence" which perfectly reflects the spirit of the Valais region. Direct and incisive, but more importantly congenial and warm, this wine will only enhance your evening get-togethers."
Fabrice
Fabrice was trained in viticulture at the Châteauneuf School of Agriculture and joined the estate in 1999. Fabrice is in charge of the estate's wine production and comes from a family that has been producing wines in Valais for generations. He practices sustainable agriculture that places humans at the heart of nature.
His firm favourite: Merlot
"This grape variety, whose health is always flawless at harvest time, ripens wonderfully on our hillsides and produces rich wines with silky tannins."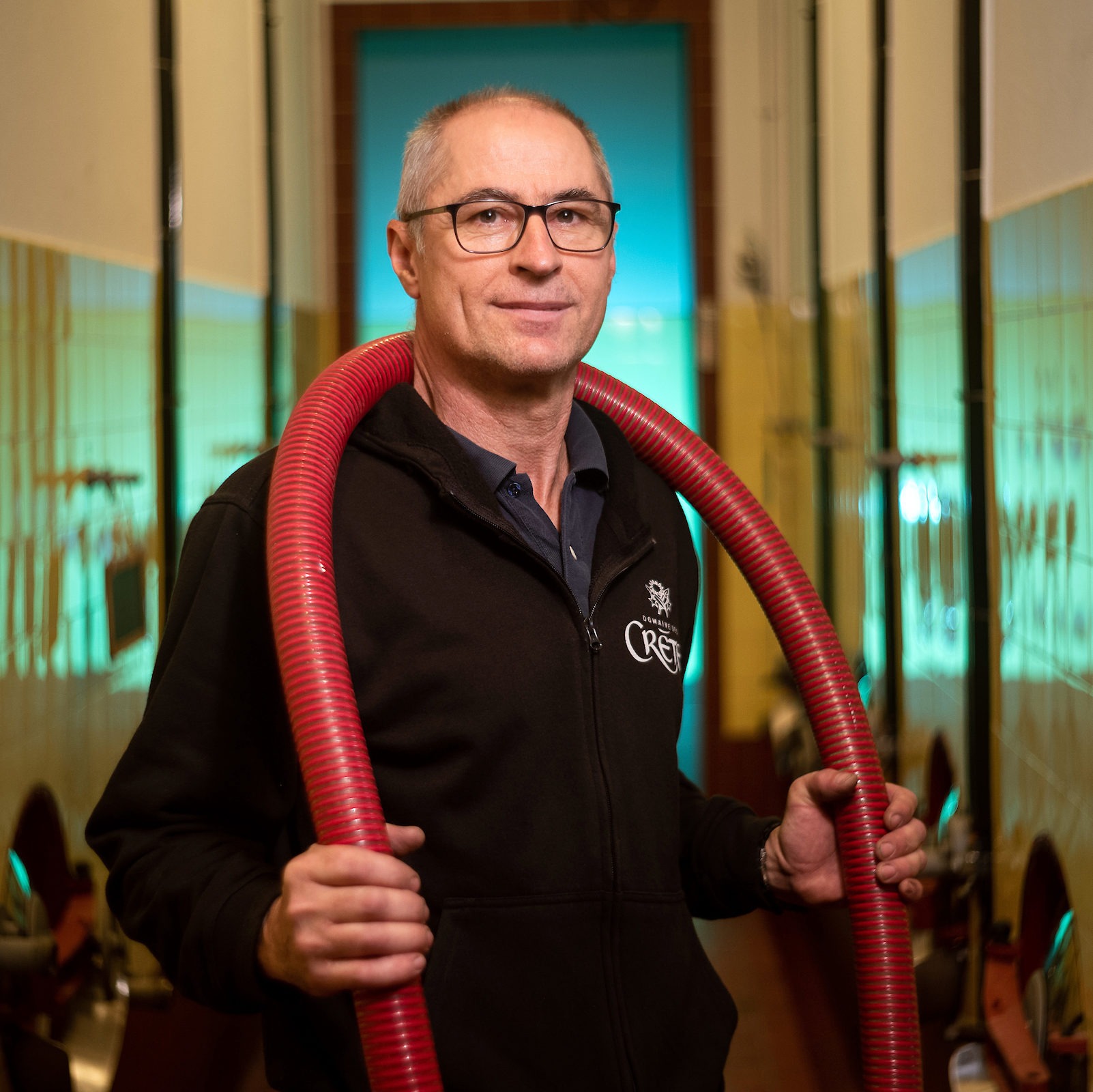 Milos
Milos, a driver by profession, joined us in 1997 and quickly made himself indispensable to the cellar. Meticulous, diligent, always in a good mood and full of vitality, he is an outstanding member of the team.
His firm favourite: Merlot
"I am not a big wine consumer, but when I want to treat myself, I drink a glass of Merlot des Crêtes."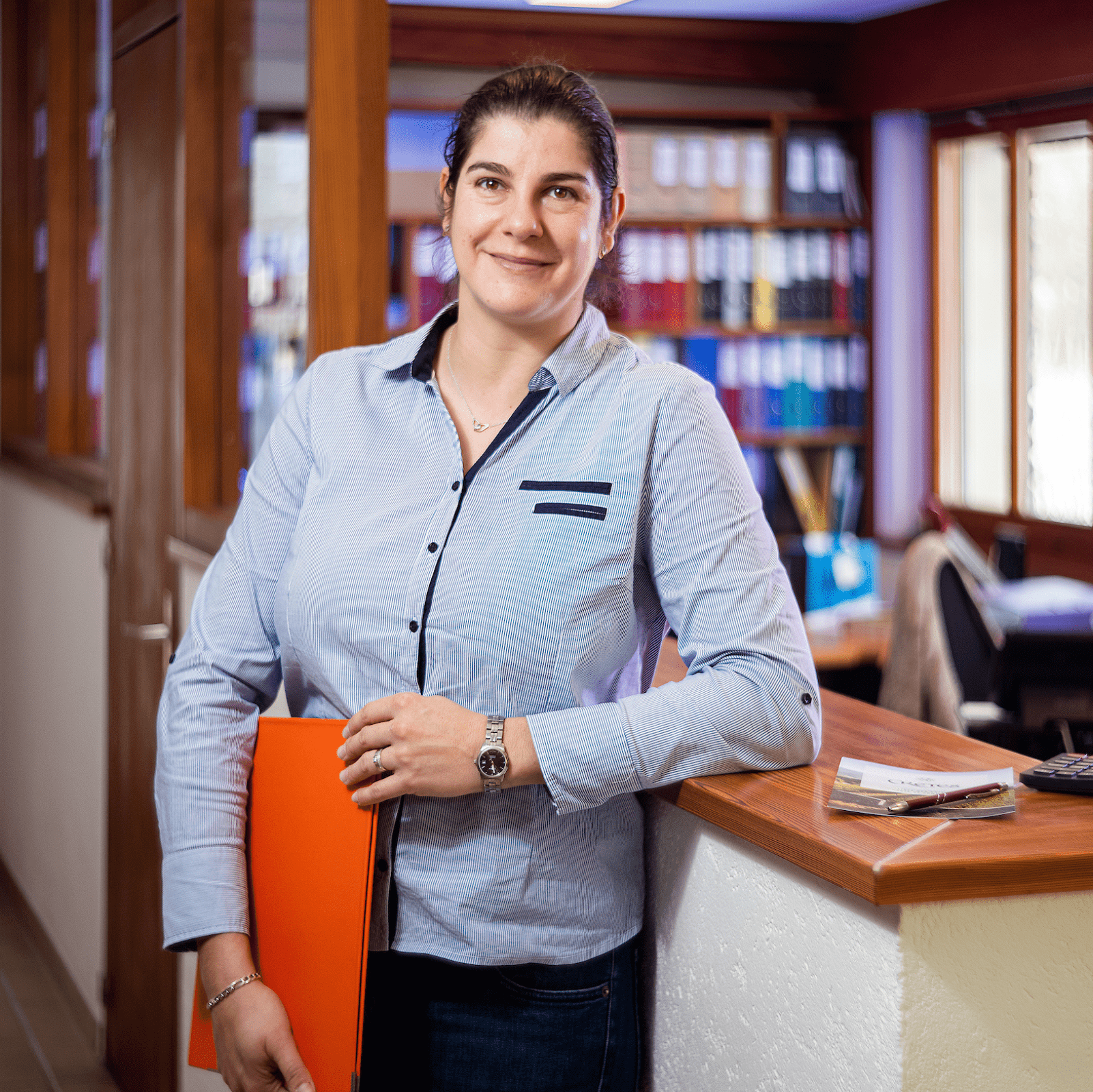 Audrey
A sommelier and head waiter by trade, Audrey joined the estate in 2022 after obtaining her CFC in business administration.
A warm, dynamic and enthusiastic person, she is responsible for customer reception, administrative tasks and preparing orders.
Her firm favourite: Petite Arvine
"Indissociable from the Valais, this fresh grape variety with its citrus notes is great as an aperitif or with starters or Asian dishes.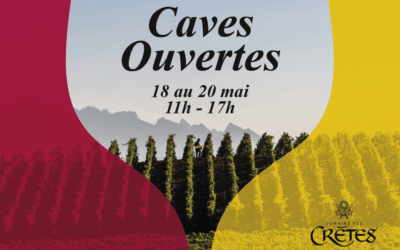 The traditional Caves Ouvertes in Valais will take place from Thursday 18 to Saturday 20 May from 11am to 5pm. An opportunity to discover the...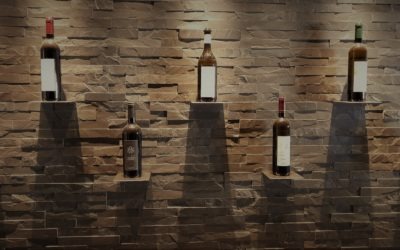 Are you looking for our wines near you? Here is the list of retailers of Domaine's wines: Vinea Helvetica in Genève ; Kummer Gmbh in Zurich ;...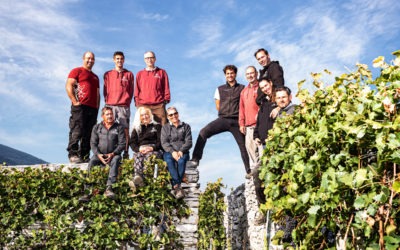 Our vineyard team, without whom nothing would be possible.
Office
hours:
Monday to Friday: 9 am – 11.30 am and 2 pm – 5 pm
Saturday morning: 9.30 am – 12 am
Wine-tasting by appointment.
Tél. +41 27 458 26 49
Domaine des Crêtes, J. Vocat & Fils Vins SA
Route de Pont-Chalais 26
3976 Noës