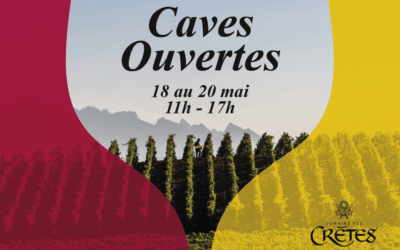 The traditional Caves Ouvertes in Valais will take place from Thursday 18 to Saturday 20 May from 11am to 5pm. An opportunity to discover the new vintage and to share a pleasant moment around a glass of friendship! We look forward to your visit.
Office
hours:
Monday to Friday: 9 am – 11.30 am and 2 pm – 5 pm
Saturday morning: 9.30 am – 12 am
Wine-tasting by appointment.
Tél. +41 27 458 26 49
info@domainedescretes.ch