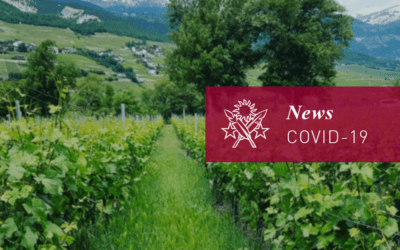 In light of the current situation regarding the coronavirus, all fairs (Divinum, la Charte St-Théodule, etc.) that we used to attend have been either cancelled or postponed. We will keep you informed in due course of the evolution of these various events, especially...
Office
hours:
Monday to Friday: 9 am – 11.30 am and 2 pm – 5 pm
Saturday morning: 9.30 am – 12 am
Wine-tasting by appointment.
Tél. +41 27 458 26 49
info@domainedescretes.ch