Are you looking for our wines near you? Here is the list of retailers of Domaine's wines:
Vinea Helvetica in Genève ;
Kummer Gmbh in Zurich ;
Agrival Boissons in Charmey ;
Hess Selections in Engelberg ;
Salwey in Liebefeld ;
Stillhart Getränke AG in Dietfurt ;
Edelweiss market in Vercorin ;
Station Shop Daval in Chalais ;
Chardonnens Boissons in Fétigny ;
Kouski SA in Sierre ;
L'oenothèque in Sion.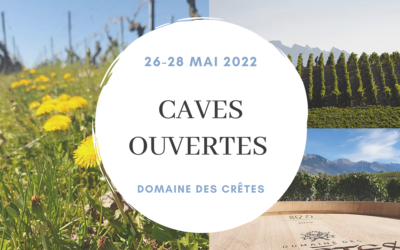 Caves ouvertes de printemps le 26, 27 et 28 mai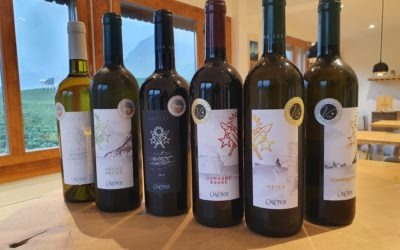 Results of the Grand Prix des Vins Suisses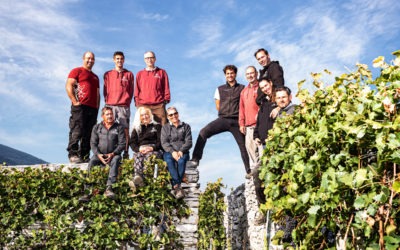 Our vineyard team, without whom nothing would be possible.
Office
hours:
Monday to Friday: 9 am – 11.30 am and 2 pm – 5 pm
Saturday morning: 9.30 am – 12 am
Wine-tasting by appointment.
Tél. +41 27 458 26 49
Domaine des Crêtes, J. Vocat & Fils Vins SA
Route de Pont-Chalais 26
3976 Noës